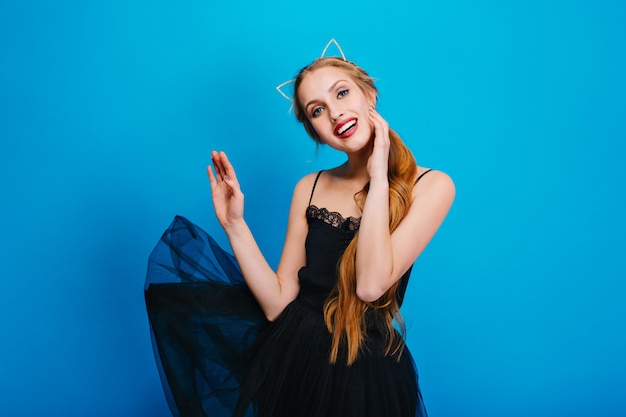 Finding the right prom dress may a difficult and time-consuming process if you don't know where to start. There are so many different styles on the market that the selection at first glance may be really overwhelming. But don't worry! We are here to help. With our useful and simple styling tips, you will be able to find a chic and stylish dress in no time.
Are you ready? Our prom styling guide consists of 8 steps. Read carefully every single step and make some notes to get all the information ready. Once you have everything written down, the whole process of buying your ideal prom dress will be simple and enjoyable. As they say "preparation is the key to success"
Step 1 – Get your measurements
It is surprising how many girls and women don't know their true clothes sizes and body measurements. They keep assuming and end up buying clothes that are totally unsuitable and never look good. Don't make the same mistake! Get exact measurements of your chest/waist/hips and also arms width and sleeves length.
Write them down and update them every six months (or more often if you feel that you suddenly gained or lost weight). As many retailers use their own size charts, it's super important to know the exact measurements of your body and be able to select the right dress size accordingly.
Step 2 – Establish your body type
What is your body shape? Some of the most popular body shapes include • oval • hourglass • straight (rectangle) • pear/spoon • inverted triangle • apple • diamond • skinny • athletic
Step 3 – Decide on the cut
Once you established your body type you can now start selecting the styles of prom dresses that will be most suitable for you. Choose the cut that will highlight your best features and decide what you would like to hide. For example: if you have beautiful shoulders, opt for an off-the-shoulder style or asymmetric dress; if you would like to show off your legs, go for an A-line prom dress.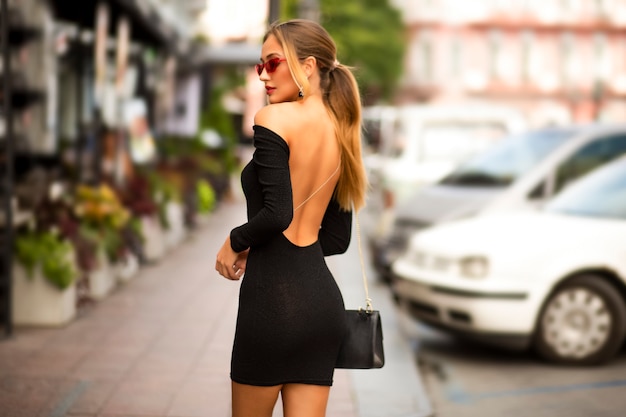 Step 4 – Choose the color
Classic black, elegant silver, eye-catching gold, girly pink, sexy red, sophisticated purple, romantic blue? Choose your favorite color, according to your hair and complexion, and narrow down your choices to a maximum of two different shades.
Step 5 – Select the fabric
Are you looking for something simple and elegant (satin, velvet) or rather bold and over-the-top (lace, sequins)? Will the chosen dress match your style and personality? Choose wisely, because the aim is not only to look good but also to feel comfortable.
Step 6 – Add accessories
once you have your dream dress in your closet, make sure you invest enough time in shopping for the right accessories – shoes, clutch, jewelry. There is nothing worse than searching for those things last minute. You should have everything ready in advance (tried and tested) if you want to achieve a polished, beautiful look and avoid unnecessary stress before your event.
Step 7 – Plan your hair & makeup
The planning stage is also very important when it comes to hair and makeup for your prom. The chosen style should match the style of your dress. Rehearse!
Step 8 – Start your beauty routine
Last but not least, remember to start a proper beauty routine well in advance. Make sure you keep your skin moisturized, drink plenty of water, eat healthy, exercise, and get enough beauty sleep.
Have a wonderful prom!