Winters are at the door and this calls for a spree where we stock up on sweaters. In addition to making us feel cozy, these little pieces of knit and wool will add a touch of class and style to our wardrobe and give us an A+ in the fashion game. You do not have to go looking at 100 different places to choose and pick your favorite sweater though! Here is a list of some extremely stylish sweaters to absolutely set right with your wardrobe. So, keep scrolling and make your pick!
Made of 100% new Ireland wool, this sweater encompasses a classic honeycomb design. You can pair this beauty with a jacket or pull it off without one. The design pattern is that of Aran Cable and pretty to don on. The fibers are renewable and sustainable and thus add to the finesse of the whole outfit. It is available in multiple colors and steals the show nonetheless. The best part is this comes with a signed stamp of authenticity. Do not wait until you get this beauty, hurry up and stock it up before it runs out.
Comfortable, chic, and cozy – explains this sweater pretty much. With a ribbed crew neck style and full sleeves, this sweater is meant to keep you nice and comfortable. A star print on the front, embellished with sequins is like a cherry on the top. The sequin touch would be a perfect addition to the upcoming Christmas as well! The color is soothing on the eyes and the outfit is quite affordable. The fabric is 100% acrylic and quite easy on the skin. Make sure you have this sweater stocked up in your wardrobe if you are in for making a fashion statement in these chilly winters.
This long-sleeved jersey is trending this winter. With its round neck design, it is supposed to keep you warm and cozy throughout the winters. The print is a classic animal print with a rare but admirable color combination. The fabric is donned with short fur to keep the warmth in. This is a very desirable outfit and there should be no reason you do not stock yourself with this. Upgrade your wardrobe with a trendy and chic sweater this winter!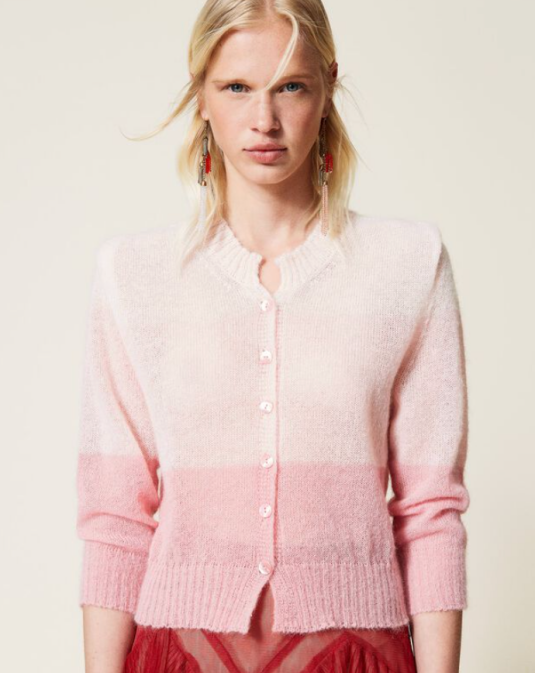 This cardigan is one-of-its-kind. With wing-like sleeves to look fuller and stylish, it adds a tinge of chic to the whole look. The ribbed trim adds to the soft look of the cardigan. The mohair blend makes it even more cozy and comfortable. The color is soft on the eyes and goes with absolutely any colored outfit. This December, pull off a pretty cardigan and get all winter ready. Fetch this style before anyone else does.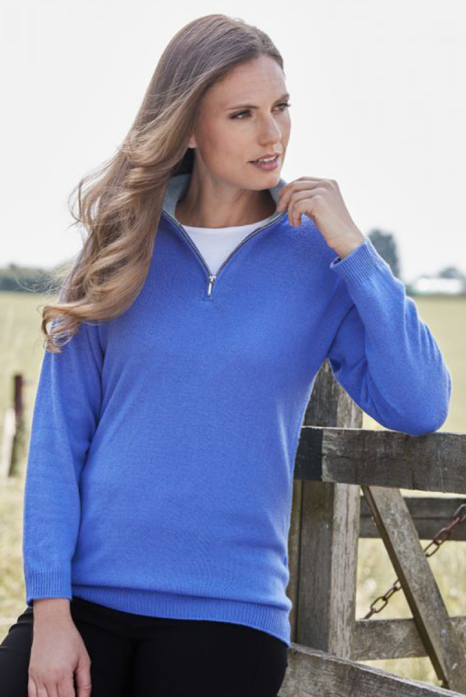 A cashmere blend merino sweater is both comfortable and pretty. The color is radiant and the front zip adds practicality to the sweater. It keeps you warm and cozy and adds style to the style. You can pair this up with a top or just go without anything underneath. The neckline is added with a contrasting color to add flair to the sweater. This sweater is perfect for the winters as it makes you look trendy, while not compromising on the style at all. Head on to the website and buy yourself this lovely sweater before anyone else does!
The winters are here and it is high time for us to upgrade our wardrobe with pretty and trendy sweaters. While finding the right fit, color, and style of sweater is tough, this compiled list of all the trending sweaters for this fashion season is pretty much it. This winter, keep yourself warm while also making the best of fashion possible. So, go ahead and surf the links and pick your favorite sweaters to hoard for this winter.