Jewelries are excellent add-ons to complete your outfit. They can make your entire look classy, cute, or cool depending on the type of jewelry you wear. They can definitely make or break your outfit as well. Making sure that your jewelries match your clothes, the look you`re going for, and the season will help you maximize your accessories. Here`s a guide on looking like the sweet girl next door with different types of jewelries:
Hoop Earrings
Source: https://www.nordstrom.com/
If you haven`t noticed, a lot of months old babies only wear studs or small hoop earrings. This is because they`re cute and uncomplicated. Hoop earrings can definitely make you look like a sweet baby. If you don`t want a pair of simple hoop earrings, there are hoop earrings with jewels or engraving on it.
Stacked Bracelet and Rings
Source: https://www.bloomingdales.com/
Stacked bracelets and rings add a personalized touch to your look and adds personality to your hands and wrists. During autumn, you can wear long sleeves and sweaters and add the stacked bracelets over the sleeves for a cute look.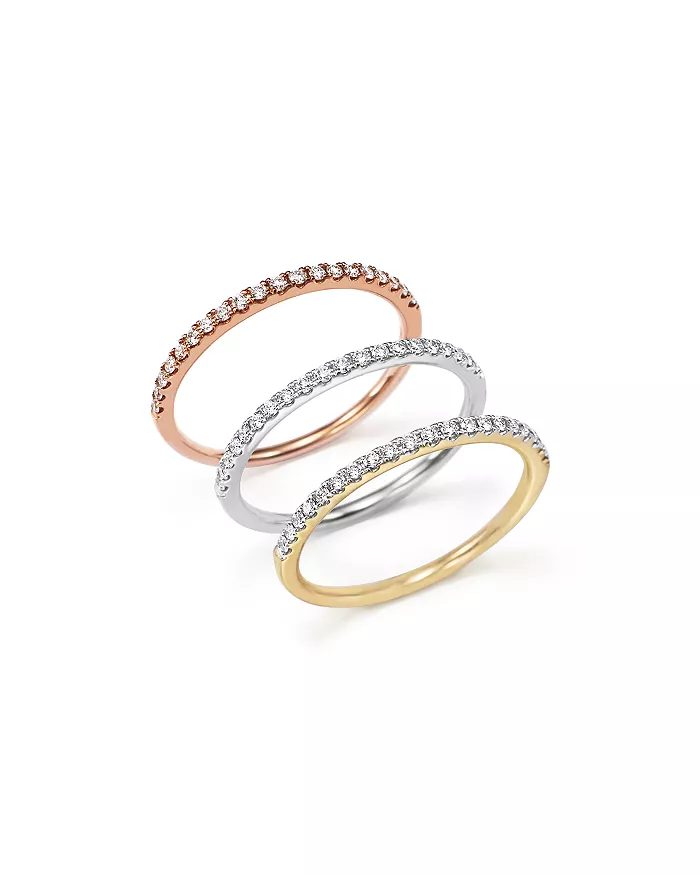 Source: https://www.bloomingdales.com/
Skinny ring bands with simple or basic design stacked with cute rings with beaded, or bejeweled design, and a statement ring looks excellent together.
Wearing bangles or stacked bracelets, and stacked rings can definitely give the cool vibe making you look sweet and younger!
Butterfly Pendant Layered Necklace
Source: https://www.forever21.com/
In any outfit, having one statement jewelry like a statement necklace will give the aura of class. Having matching jewelry which usually comes from buying jewelries in a set can make you seem older.
Having a focal point, like a killer statement necklace can help you accessorize well. If your statement necklace has layers with a heart or a butterfly, you can wear a simple ring with a heart design, and for your bracelet, you can simply wear a bangle.
You can wear other jewelries based on the design of your statement necklace. This way, even if you don`t wear matching jewelries, your accessories will still complement each other.
Source: https://www.anthropologie.com/
Stud earrings are absolutely great accessories to have. They`re easy to wear with any outfit and are reasonably-priced. They come in a ton of designs so choosing a pair with any of your clothes is a piece of cake.
Stud earrings are simple but can definitely bring an aura of youthness in your look. You can choose a pair of stud earrings based on the statement piece in your over-all outfit. If you have a floral dress, you can opt for a flower-designed stud earrings. If you have a black dress on, you can simply put on a pair of black or silver stud earrings.
Choose the Appropriate Metal Tones
Source: https://www.nordstrom.com/
Choosing the appropriate tones of metal for your jewelries can help you look more vibrant and young. If you choose a metal tone opposite of what you should wear based on your skin tone, than can add years to your look and aura.
Ladies with cool skin tones are identifiable by bluish colored veins. If you have a cool skin tone, you`ll look lovely in jewelries made or crafted of platinum, white gold, pears, Ruby, Emerald, Opal, Sapphire, Amethyst, and Zircon.
On the other hand, ladies with warm skin tones are identifiable by greenish colored veins. If you have determined that you have a warm skin tone, you will look amazing with gold, and rich rose gold with gemstones like Ruby, Alexandrite, Citrine, Peridot, and Morganite.
Wear Less Jewelry and Keep it Simple

Source: https://www.nordstrom.com
In wearing jewelries, always choose to wear them to enhance your natural beauty and look. Over accessorizing can age you and ruin your outfit. Making sure that you wear simple jewelries and accessories can help you look young.
For necklaces, it`s best to opt for a statement necklace like a simple necklace with a big pendant, or a chunky necklace. For bracelets, opt for a bangle with simple stones. For watches, opt for versatile colors like black, brown, white, and gray. For rings, you can choose rings with a basic design or stack simple rings with a statement ring.
In choosing and wearing jewelries, the main rule is to keep accessories complementary of each other. Simple stud or hoop earrings, stackable bracelets and rings, and a statement necklace with appropriate metal tones or gemstones can help you look young, sweet and lovable, ready to rock the world with you amazing outfit!