Drawstring outfit-a beautiful pleat will be formed naturally, and the clothes will become three-dimensional and stylish in a second!
Hello loves !!! All right? Today I come to talk about elegant fashion, social clothes that leave the look very charming. It is a fashion trend this year clothes with pleats and cord.
Social shorts with pleats and cord
If you have a straight body with few curves, one way to make you more feminine is shorts with pleats. They enlarge the hips, making them more round. Bright, feminine colors and fun prints also make the look more feminine.
Disguise the tummy
The best way to disguise an extra tummy is to wear short, monochrome high-waisted shorts. Dark colors also disguise the waist. If you don't like to wear dark colors in the summer, try to combine with light and flowery blouses to keep the look happy.
This model of shorts is already more elegant, so you get a very sophisticated look. If you want a hi-lo style, just throw a t-shirt that you already get this effect, now if you want a totally sophisticated look, you can choose to wear a shirt or with more elegant blouses with a silky fabric and on the feet a shoe with stones or a heel. Now for those who want something more modern and urban, throw an oxford, tennis shoes or a flat mule on your feet.
Drawstring Pleated Social Pants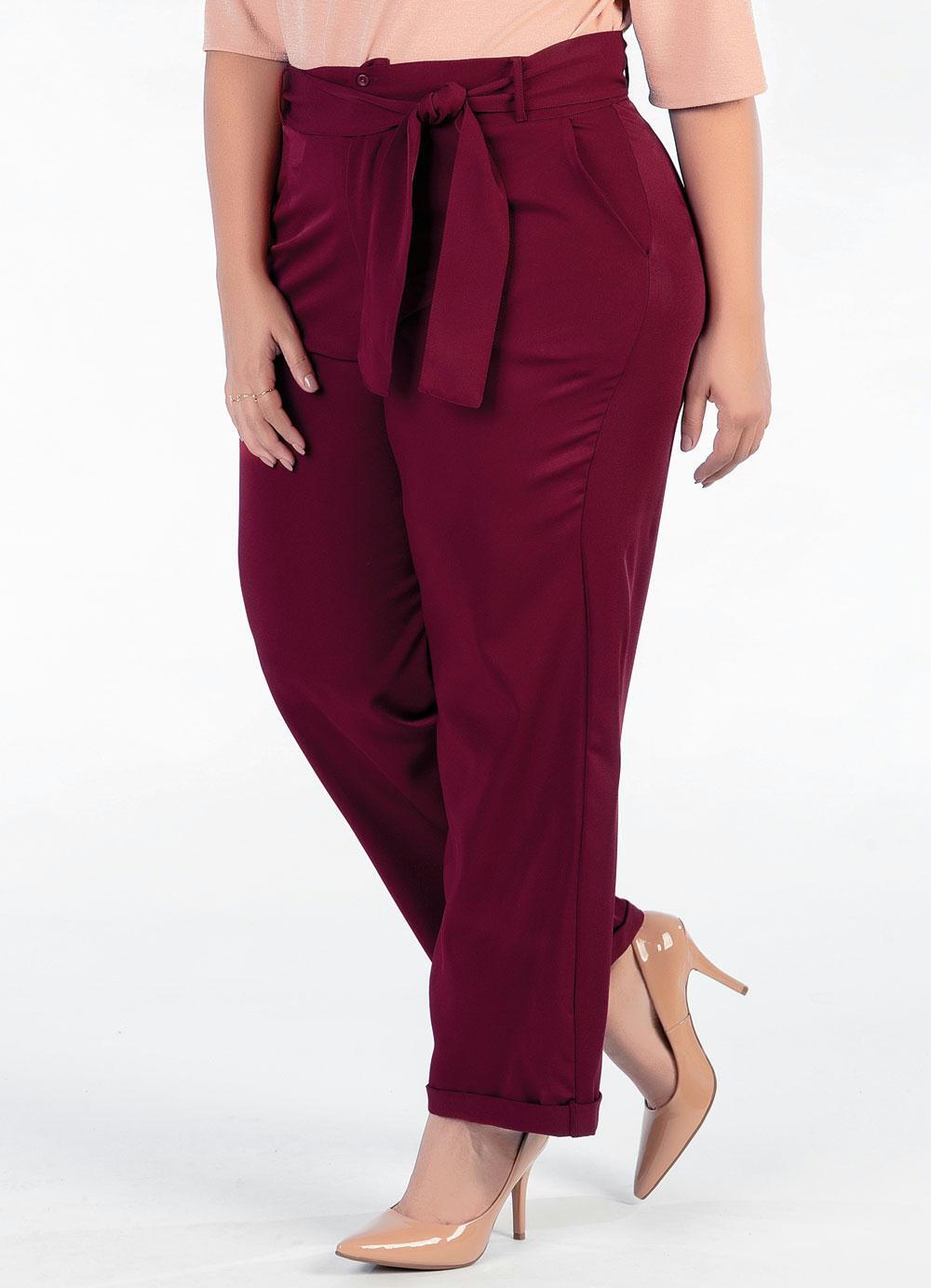 Because it is a piece that draws attention, it should be the protagonist of the look and you can use the piece in more formal productions and even in work looks, combining the pants with pumps and shirt or blouses of light fabrics with blazer , or for a more stripped-down look, with the clochard + t-shirt or cropped combo "Usually, they contain a rope belt, so you can tie a bow on the side and make your look even more feminine.
As it is a pants that draws attention, most people like to wear in basic colors like white, beige or black. But I think the stripes and the black and white prints are very pretty too.
If your work environment requires more elegant looks, the tip is to bet on social pants with pleats and ropes, combined with more structured shirts or blouses. Bet on the tailoring or linen versions to achieve a classic and fashion result! If your idea is to lengthen the silhouette, the pumps are your ally to finish the production.
Dress with pleats and ropes
If you like lighter, more social dresses you can use dresses with pleats and ropes that are super trendy, it is a modern and elegant piece.
If you like to wear a long dress, you can wear it with low sandals, mules and pumps that your lool will look perfect.
Now if you like midi dresses you can use them with platforms, with thin heel sandals that your look will be very romantic and beautiful.
And if you like a short dress, you can wear it with a high-heeled sandal or even with a high shoe.