We are now going into the depths of sweater weather as we move closer to the colder months.  This means that it is time to fully embrace cozy vibes and pull out all the soft knits and chunky sweaters you have in your wardrobe. Sweaters are the staple for winter wardrobe and sometimes we need just a bit of inspiration to give us the fashion motivation for the chilly weather. Fortunately, many fashion girls have been spotted pulling together easy-to-emulate outfits with this winter staple.
You probably do not need to go shopping to pull off these looks because you may already have a selection of sweaters in your wardrobe. The best thing is that this season's trends are super easy to recreate with just a few styling tweaks. Whether you need to look polished for work, have dinner with friends, or dress up for a party, here are some ways to elevate your basic sweater. Scroll ahead for 5 trending ways to wear knitted sweaters.
Chunky Knits With Tights or Leather Pants
Offset the chunky and cozy sweater with a figure-hugging bottom. This will do wonders to heighten your look. You can opt for black tights, leggings, or figure-hugging leather pants to get this relaxed meets polished style.
Knit Sets
Knit sets or sweater sets are both trendy and chic. They are great because you do not have to think about how to pair different elements for the outfit. 
Layering
Adding a tailored jacket or a blazer over your sweater will take you from looking casual to a polished look.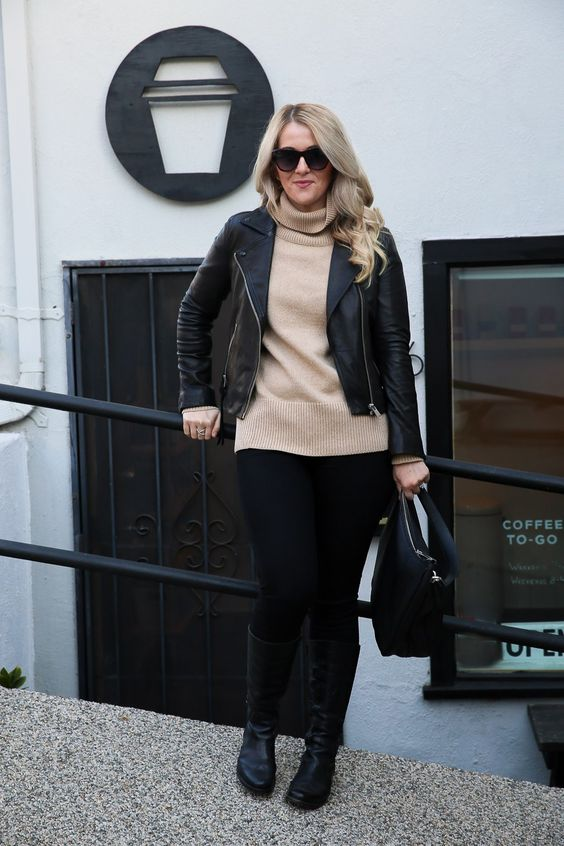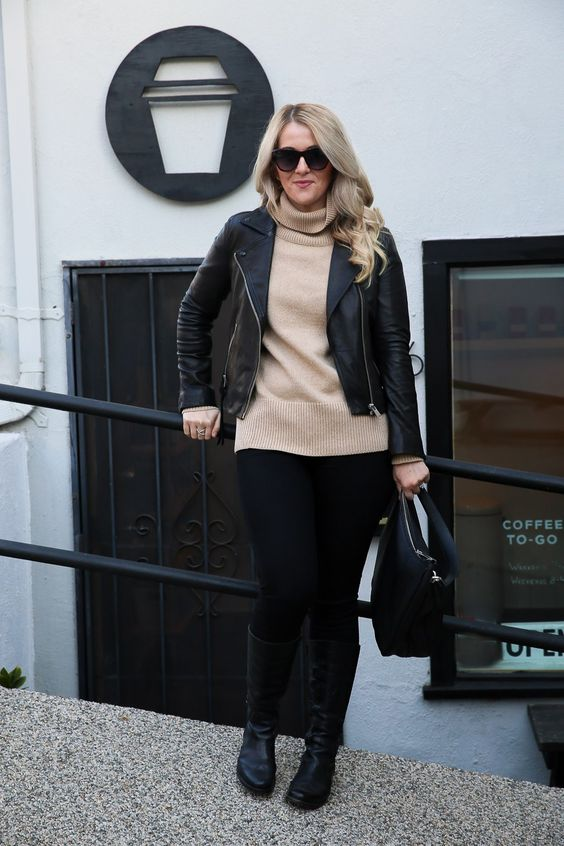 Skirt & Sweater
A super easy way to dress up a basic sweater is to pair it with a skirt. A simple trick is to tuck the sweater into the front to define your waist.
Oversize Sweater
One of the coziest fall/winter staples, oversized sweaters are very versatile. There are many ways to style them and you can pair them with leather trousers, a long skirt, a tulle skirt, a jumper, or wide-legged pants. Remember to belt an oversized sweater at the natural waist to add some shape to your look. 
This ultimate cold-weather staple may look boring if not styled correctly. Below are some tips you can follow:
Bring some personality to a plain sweater with the right accessories. For example, accent a turtleneck or a deep V-neck with a chunky statement necklace, a pair of bold earrings, or a neck scarf. You can also belt an oversized sweater with a belt to give it shape.
Balance your outfit by planning it around the shape of the sweater. Match a chunky oversized sweater with form-fitting bottoms like long pencil skirts or skinny jeans. For a fitted sweater like a ribbed knit turtleneck, style it with loose bottoms like straight-leg jeans.
For a casual look, curate a casual sweater outfit with cable-knit sweaters and complement them with modern, edgy pieces like faux leather or patterned leggings. You can also style an all-black classic look with a fitted sweater, structured blazer, distressed black denim, and black loafers or boots.
Tuck a V-neck sweater into a body con or mini skirt for a flirty date night outfit that still keeps you warm. Complete the look with high-heeled booties, knee-high boots, or pumps.
Add warmth to your sweater outfit with a couple of chic layers. Style a chunky knit cardigan over a fitted, long-sleeved dress. Wear r a cashmere V-neck over a T-shirt or button-down. You can also try a suede vest over a slouchy sweater for a trendy look.
A sweater dress is also a great winter wardrobe staple. Don't forget to cinch the waist of a long crewneck sweater to turn it into a dress. Pair this style with white sneakers, over-the-knee boots, or booties.