Earrings are really the way to go when it comes to accessorizing your way into a good fashion game. Earrings add to accentuating the overall look of the outfit and some pizzazz to the outfit. With niche earrings, you can make your presence really known and turn some heads. But where do you find these earrings that add to the magnificence of your look? Worry not, you are at the right place. Here, we are going to explore some niche earrings that can pull off your spring outfit look, which is usually pastel based and take the look above a notch.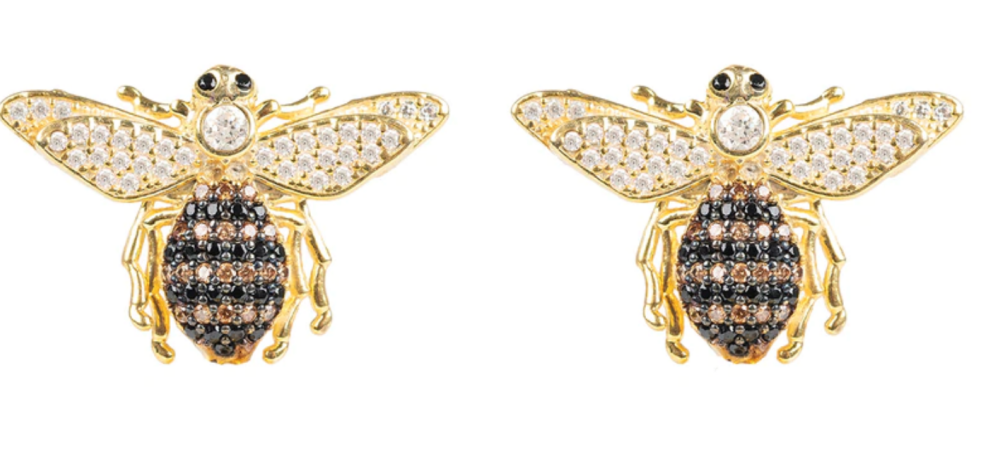 Make these amusing honey bee stud earrings your new best friend if you adore delicate colorful jewelry. With these distinctive glittering zircons, this piece is handcrafted in sterling silver. These are pierced earrings with a butterfly closure and a post back and will definitely make any simple outfit look hundred times more gorgeous. The studs make will add flare to the look and will qualify as a niche one definitely. Get your hands on these beautiful honeybee studs before they run out of stock.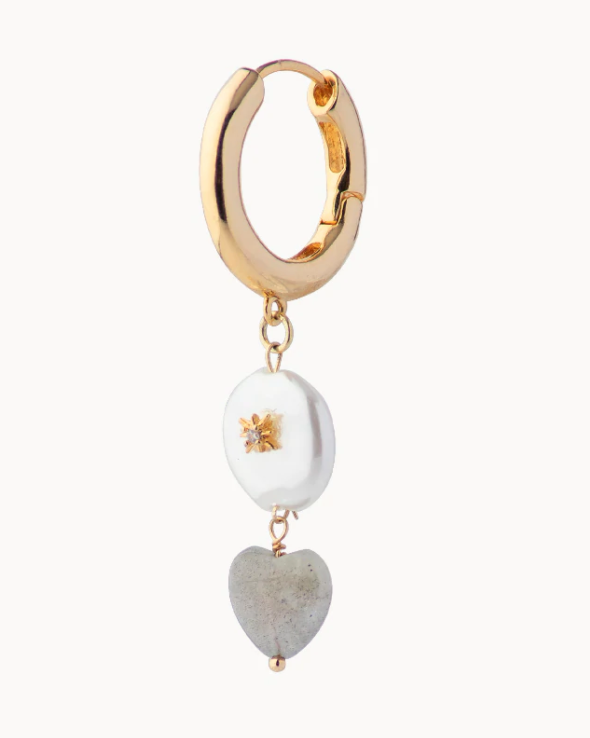 Sunpearl is a simple hoop earring with a strong charm that goes well with plain gold-plated earrings. This earring features a labradorite heart and a cultured river pearl with a zirconia capped in the center. It is recommended to wear this earring with a simple hoop. It will add to the length and gorgeousness of the whole look and definitely keep you in lines with the trend of fashion. The earring is simple, classy and the colors go pretty well with any outfit that you want to add some style to. So do not wait up, hurry and stock this up before it goes out.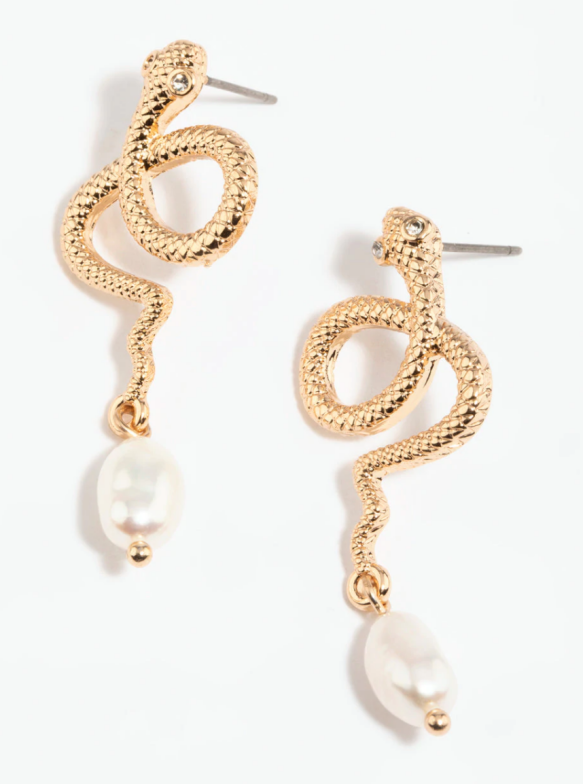 Soft beige, brown, tan, and sand color palettes are ideal for an organic look. These charming earrings will complement your outfit with earthy tones. Combine it with neutral colors for a beachy yet classy aesthetic. The earrings add to the oomph factor the overall look and go well with your styling choices. They make for an amazing pairing for the look especially with its unique design With a simple outfit even, these earrings will add an extra flare to the whole deed. So stay ahead in the fashion game and keep yourself updated with these earrings.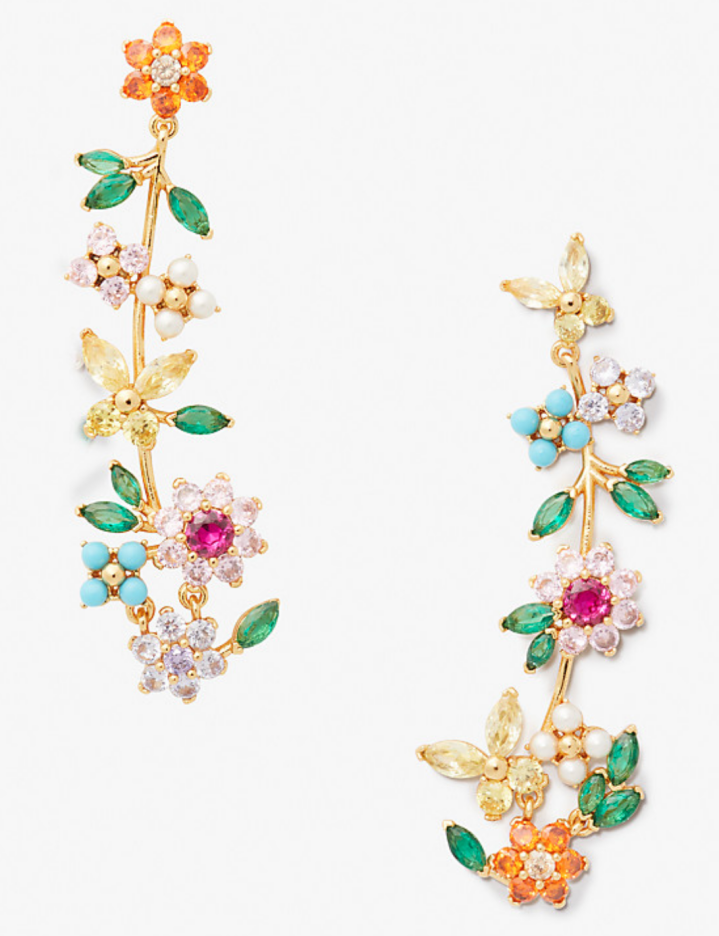 Though few things can compare to the splendor of the first blossoms of spring, these gem and faux pearl flower statement earrings come near. Studded with beautiful gemstones, and mirroring the flowery tangles giving off vibes of spring, these earrings make for a beautiful statement piece. The blossoming, fresh looking flowers add to the pizzazz that these earrings create. You can pair these up with any simple looking outfit and make them look even more gorgeous. So wait no more and get your fashion game in order by getting these beautiful earrings into your wardrobe.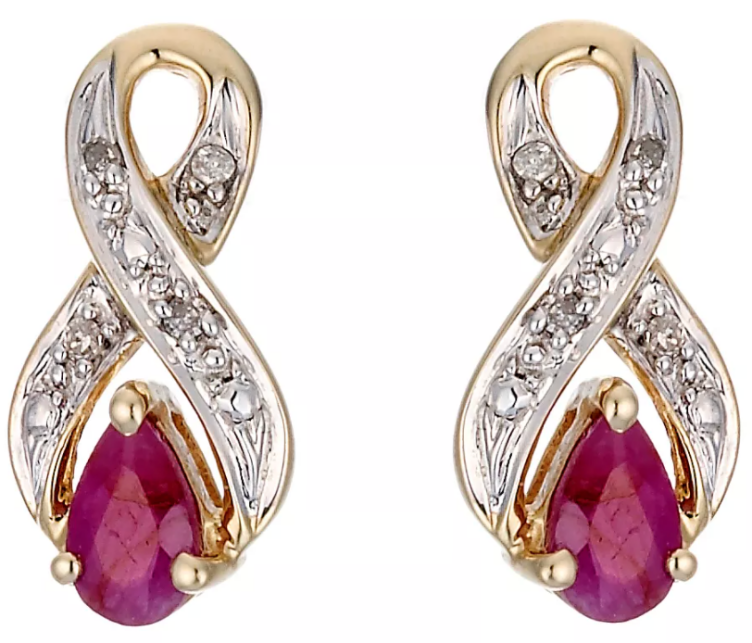 This magnificent pair of 9ct yellow gold and rhodium plated figure of eight earrings with diamonds and rubies will add a touch of glitz to any ensemble.This pair of earrings will be a beautiful addition to any outfit that you want to pull off. With a unique combination of yellow and ruby diamonds, this earring makes for a pretty niche statement.
When it comes to adorning your way into a good fashion game, earrings are the way to go. Earrings offer some pizzazz to the clothing while also complementing the overall look. You may make your presence felt and turn some heads with specialized earrings. Now that you have an idea on which earrings are best to go about, these earrings will make for a lovely addition to the wardrobe. Now scroll away and take your pick to add some amazing pieces to your wardrobe.