A practical alternative to midi dresses and more polished than our beloved utilitarian, the jumpsuit used to be only for the brave among us; a somewhat critical trend when it comes to getting the right fit and working out what shoes to wear with them. Then, evolution took place, the best jumpsuits offer a style to satisfy everyone. Our favorites right now are loose, relaxed jumpsuits in easy-to-wear fabrics, such as soft denim jumpsuits, that can be teamed with boots, slippers, or even sneakers.
A Must-Have
When it comes to stylish alternatives to blouses and skirts, jumpsuits are a necessity to any closet.
This is a popular style that looks elegant and stylish as the staple of the wardrobe. With so many designs and sizes, it may be difficult to find the right pair to help you pull off an outfit. There are many varieties to consider from casual jumpsuits to amazing combinations of tight black and white pieces then dressed up in heels and accessories. While the trend is constantly changing, there are ways to style a jumpsuit for a timeless appeal.
If you've ever been confused about what to wear with this all-in-one piece of clothing, you can always explore these feminine and fashionable ensembles online to find the freshest trends.
Pair 'Em
Team your jumpsuit with a trench coat for a pulled-together look, you can wear it while strolling in the park with a simple pair of flats and a bright bag. You are not alone when you feel despair at your current fashion choices every morning.. Lockdown seems to have narrowed our main sartorial need down to comfort, it's never too late to bounce back and rehab our closet and besides that will be a fun task to do.
Casual Yet Beautiful
If you want to feel comfortable, relaxed and not compromising fashion at the same time, wear a casual jumpsuit. When wearing it casually, you'll want to focus on easy fabric like cotton and a cut that fits your style. Particularly, loose fit jumpsuits with short sleeves, wide-leg, a thin belt or drawstring at the bodice, and matching flats or boots, sometimes even heels will always look chic and completely flattering. You can also route your inner fashion and dress up a denim jumpsuit for the ultimate rustic look. Nevertheless, a form-fitting black or white piece can look grand and classy at any event.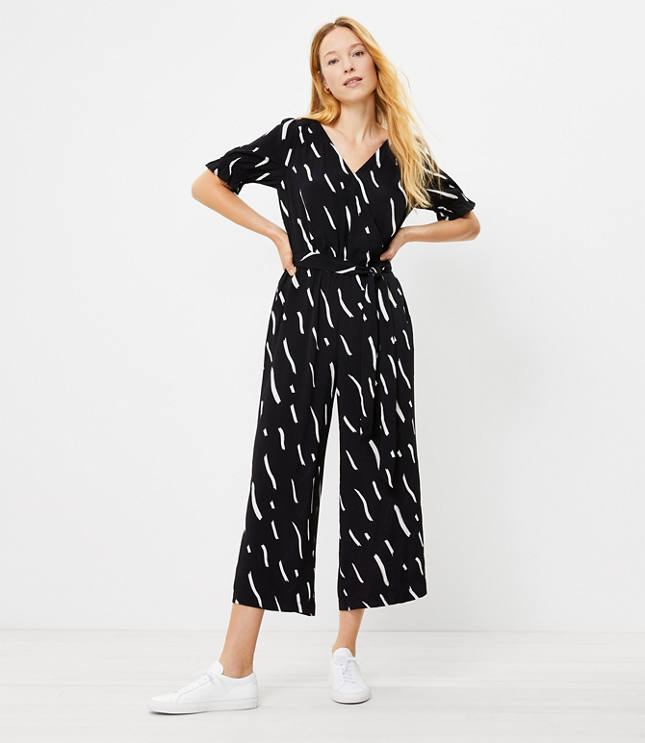 Play with It
If you're looking to make more of a statement, try a fun pattern like geometric, abstract, smoked, or animal print. Choosing a loose or baggy jumpsuit will maximize your level of comfort, providing airy summer coordinates. Use a belt to create a feminine profile that will complement your body shape. You may even want to get a casual-style jumpsuit with pouches for extra ease and flexibility. Whether you stay it as is or glam it a little, you'll be able to wear this out for a girl's night or to a brunch date.