We are near Summer! I am so excited, I can not wait for the hot weather! The light evenings and the fashion!
Today we are going to talk about color block shoes for summer, I love to wear bright shoes in the summer. There is something about color in the summer it brings so much happiness.
Talking of fashion what a difference the hot weather makes, no more boots and trainers it's all about sandals and bright shoes.
I still love to wear trainers in the summer, I know you are supposed to wear sandals and flip flops but trainers are my favorite!
Trainers
Sandals
Sandals are so cute in the summer, there are so many different types of sandals too! Lots to choose from, if you are looking for something bright and colorful then go for it! When is the best time to wear color? Summer!
Wedge Sandals
Wedge sandals are cute! they are one of the most popular styles out there at the moment. Wedges are the perfect option to style up for a special occasion, wedding, party, or even a visit to the beach.
You can also get high heel wedge sandals, I love these. These are the comfiest kind of heels because they have a big platform at the bottom so they are very easy to walk in.
The flat wedge sandals are very stylish, a lot of people go for the gladiator-style sandals. They can come in pretty colors and designs too.
Flip Flops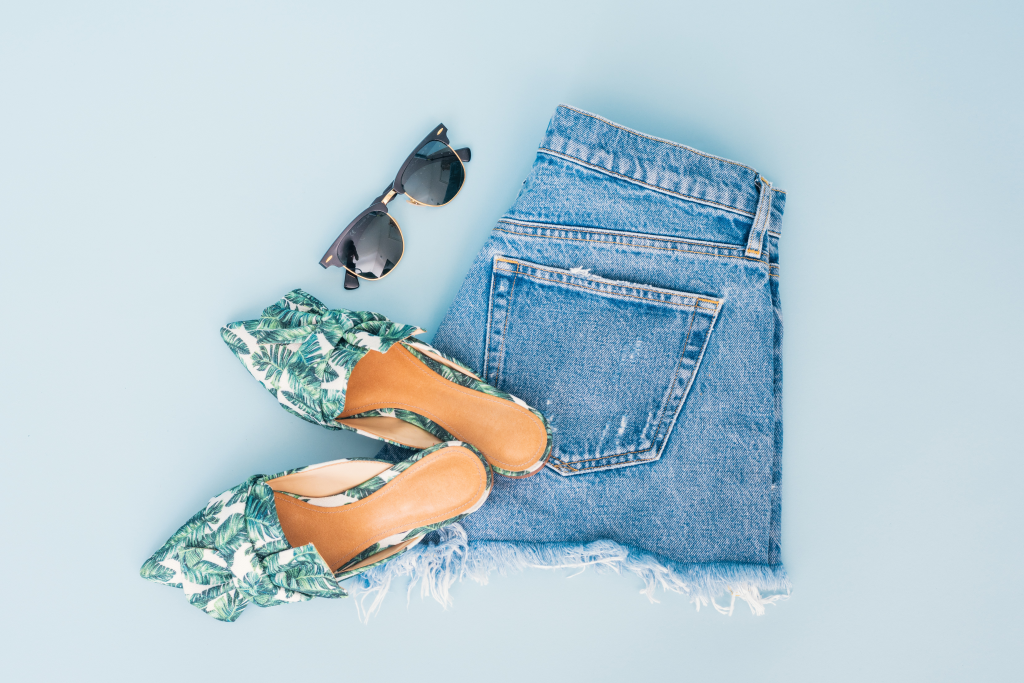 A cute colorful pair of flip flops are a go-to for the beach and swimming pools! The trusty flip flops, it wouldn't be summer without this footwear essential.
If you are not into the bit between your toes there are a lot of different types of flip flops.
Mule Sandals
I have never personally worn Mule Sandals but I know they are a huge trend for people. They keep your feet cool and look great too.
Flat Sandals
The range of flat sandals out there is huge! People have designed so many different designs and types.
If you love walking? the flat sandal is probably the best style for you as they are comfy and easy to walk in. They have fastenings on them too so they won't slip of when you walking with the dog or family.
How should sandals fit your feet?
The fit of your sandals is very important to ensure your comfort throughout the day whether you are being active in them or not. Even if you are laying by the beach all day, you don't want them cutting in.
You need to make sure you have a little bit of spare room in them otherwise they aren't the right fit. There are plenty of shops that actually will help you if you ask.
So there we have the perfect summer shoe guide, Beautiful Color Block Shoes For Summer post.
I hope you enjoyed this one, have an amazing summer and enjoy the sun!