Pajamas are the most comfortable form of clothing and choosing the right ones can make a lot of difference for your ease. Pajamas are easy going and keep you in your best mood for as long as you wear them. The best clothing that you can put on especially for the season of springs is definitely pajamas. From a large pool of websites offering comfy pajamas, here we bring to you some comfortable pajamas to ease into. Go through these and pick your favorite.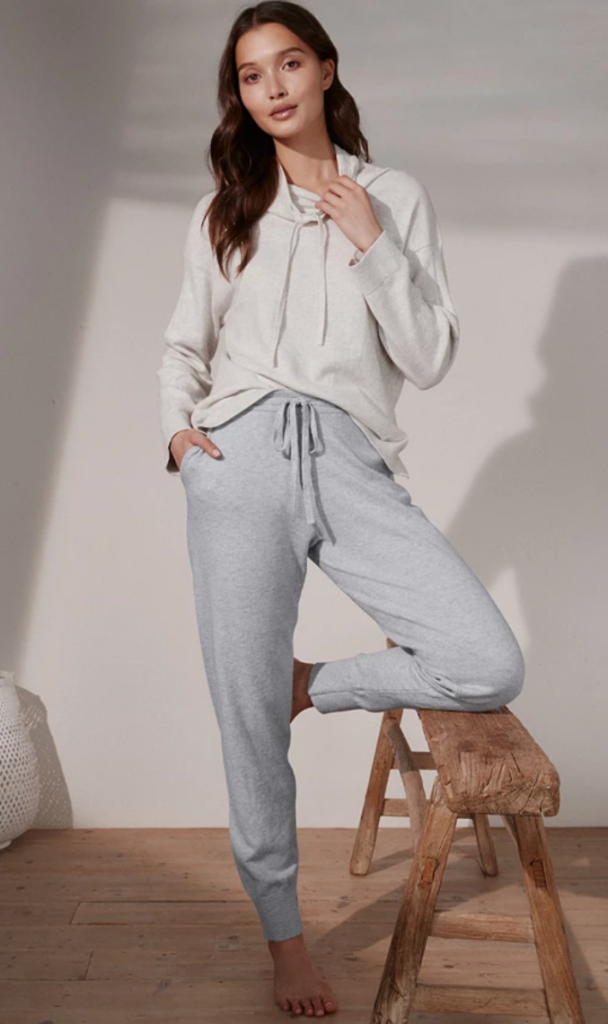 This trendy pale grey joggers are cut to a flattering tapered profile and are made from a sumptuous combination of cotton with a hint of cashmere. They're easy to wear thanks to cuffed hems, pockets, and an elastic waistline. For a laid-back look, pair them with a tee, hoodie, and Vejas. So, wait no more and get yourself this pair to feel comfortable throughout. They will feel light, comfortable and easy to be in.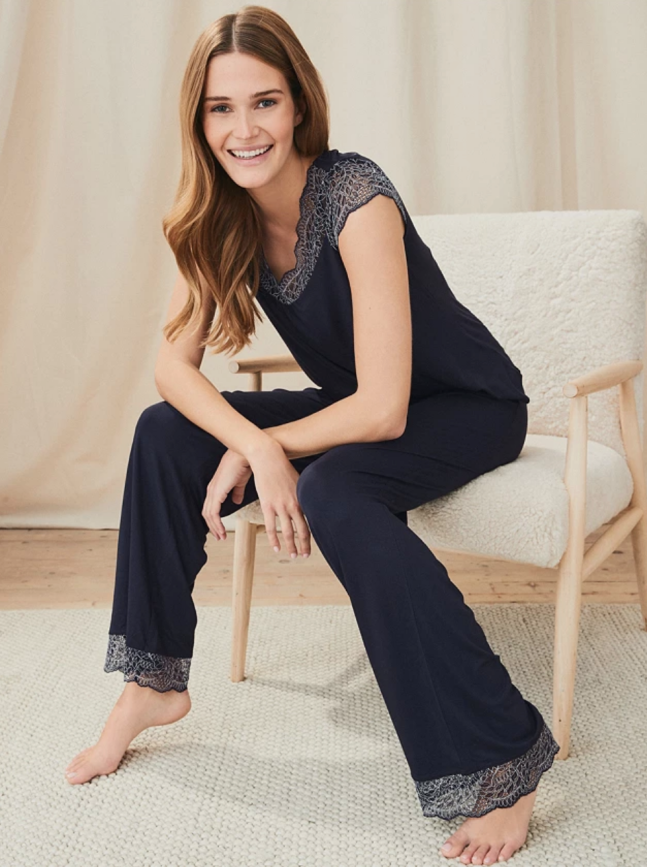 This gorgeous leaf-lace pyjamas will take your slumber to the next level. To bring this much-loved design up to date, they trimmed the blue lace with white cording to highlight the pattern. These pyjamas are heavenly to wear, with a flattering V-neckline and capped sleeves. So, wait no more and get yourself this pair to feel comfortable throughout. They will feel light, comfortable and easy to be in.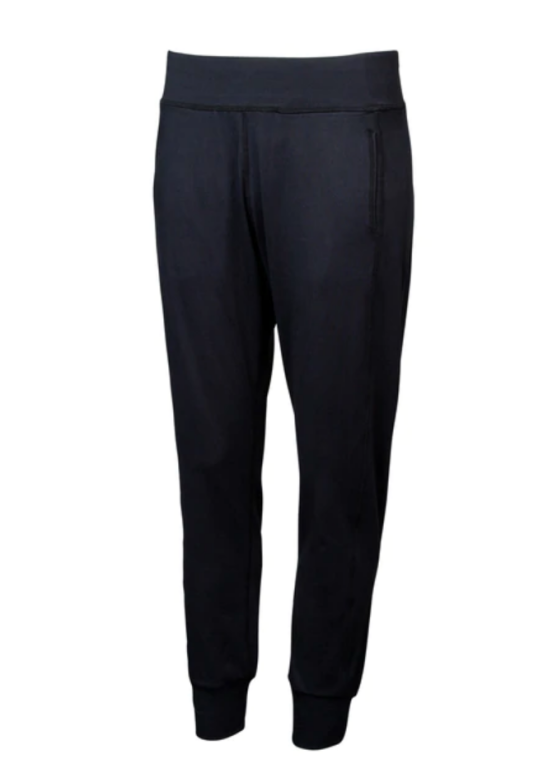 Sundried's Women's Yoga Pants are stylish and comfortable, and they smoothly transition from activewear to casual wear. These Yoga Pants are made of superior stretch materials that are lightweight, comfy, and incredibly soft to the touch. These trousers' cuffed ankles keep them from riding up and digging in. The sleek shape is figure-flattering without sacrificing comfort. No matter how challenging your yoga stance is, multi-way stretch fibers allow for natural, unfettered movement. There are two pockets for valuables. Yoga, home/gym exercises, and everyday casual wear are all possibilities. It is made up of 88 percent polyester and 12% elastane. These will keep you comfortable throughout the day and also make sure you are at ease while doing all the sports that you want to perform.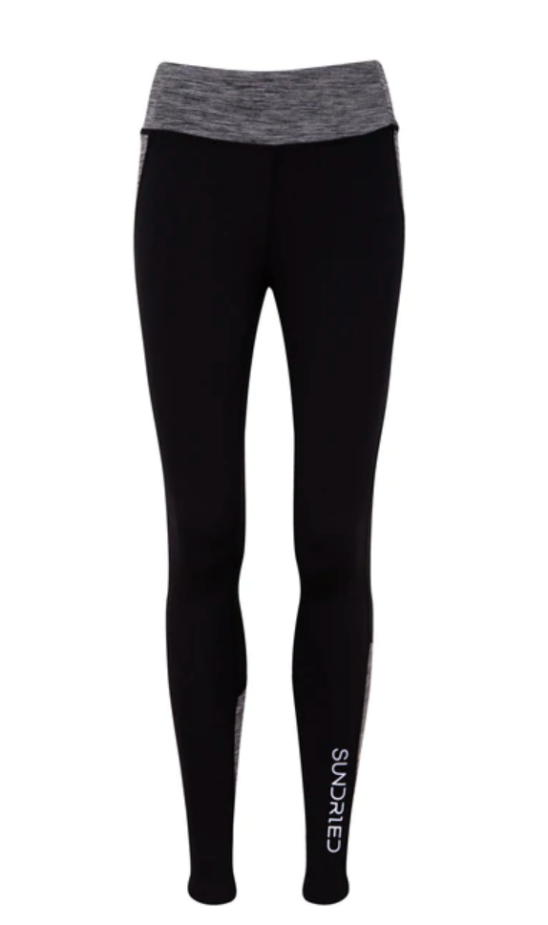 The Elevate Leggings from Sundried are ideal for jogging, gym exercises, trekking, and more. The rear pocket has a secure zip pocket large enough for a smartphone. Advanced ventilation is provided via engineered mesh paneling on the back of the knees. The Mid-rise elastic waistband with no-slip and no-dig design helps you keep proper grip in your posture while also providing a comfortable stance. Grey detailing is slimming and enhances your physique. The thick, high-quality cloth is completely squat-proof and will not seep through. Made up of 88 percent polyester and 12% elastane, these pants give a long lasting comfort.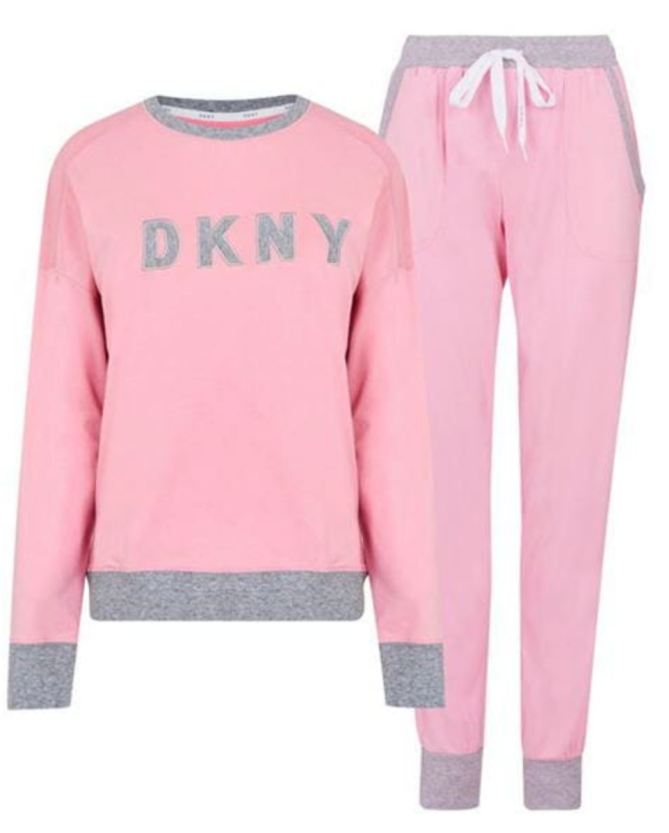 With this sweat and jogger pair from DKNY, you can add a trendy yet comfortable touch to your nightwear wardrobe. It's made of a silky cotton jersey fabric and has a full-sleeved top and bottoms for a super-comfy fit. The top is finished with a logo embossment on the front, while the bottoms are finished with a drawstring closing and cuffed legs for a great fit. For a cozy loungewear ensemble, match this set with a pair of fluffy slippers.
Pajamas are the most comfortable type of apparel, and selecting the proper pair may make a big difference in your comfort. Pajamas are comfortable and put you in a good mood for as long as you wear them. Pajamas are unquestionably the greatest type of clothes to wear throughout the spring season. From a huge pool of websites selling comfortable pajamas, we've selected few for you to relax in. Now, scroll away and pick your most suitable and favorite among them. These will keep you at ease and happy with all the breathing space and also help you perform sports and yoga at ease.