Sometimes it takes very little to feel right again and look at the most "uncomfortable" situations in the right perspective, resizing them. Two or three extra pounds are not a big deal; there is no need to be sad or uncomfortable, just on the eve of an important event. A practical solution, such as a body shaper, will have the aim of dissolving the knot of the problem immediately: with a clear mind, it will be easier to find strength and resources to decide if it is appropriate to go on a diet.
Do containment garments help you lose weight?
Many women buy containment underwear to reduce the waistline or thigh circumference. These are people who feel weighed down for reasons that do not always correspond to excessive weight gain: having an extra size also means having water retention problems, intestinal swelling, even temporary. It is not about obesity or overweight problems; more often they suffer from cellulite blemishes, on the thighs and legs or from muscles and un-toned skin, on the stomach.
The remodeling underwear also works in these cases, although it is good to know that an overall result, in the medium and long term, will be obtained thanks to a balance of factors: a more balanced diet rich in fibers and liquids, more physical movement, in a swimming pool, in the gym, on a bicycle or in the park, a few small food sacrifices, avoiding fried foods and sweets.
How does slimming underwear work?
The graduated compression of girdles and bodysuits is designed to warm the body and reactivate circulation. In some cases, it is possible to apply an ad hoc preparation, an ad hoc cosmetic treatment with vitamin E, caffeine, and Aloe, on bodysuits or shorts. Many women choose these slimming models to wear at night; for some, it is more effective to wear them during the day when physical activity is more intense and the natural movement of the body is added to the effect of the cosmetic treatment. The reshaping products, therefore, help the body to reactivate the microcirculation and it is for this reason that they can help fight cellulite.
The first visible result of the containment underwear is a firming effect on the skin. The body is smoother and smoother. This method of making the skin softer works mainly on the legs and therefore especially thanks to body shorts, products that work on the hips and thighs, up to the knee.
If some customer opinions claim that slimming underwear is not needed, perhaps the reason lies in their expectations. To see real effectiveness in the medium and long term, it is important to have consistency in wearing slimming clothing, not to lose confidence and enthusiasm after the first days of use, and to associate the use of underwear with a healthy lifestyle.
Remodeling garments do not replace a low-calorie weight loss diet, in case it is necessary to lose many kilos, and are not to be considered as an alternative to a balanced diet and more balanced choices in terms of movement and physical activity, regular sleep-wake rhythms, measure in the consumption of fats and sugars.
waist trainer for plus size women, slimming bodysuits, anti-cellulite shorts can be very effective if purchased with the awareness of wanting to undertake an overall path of self-care, body, and health.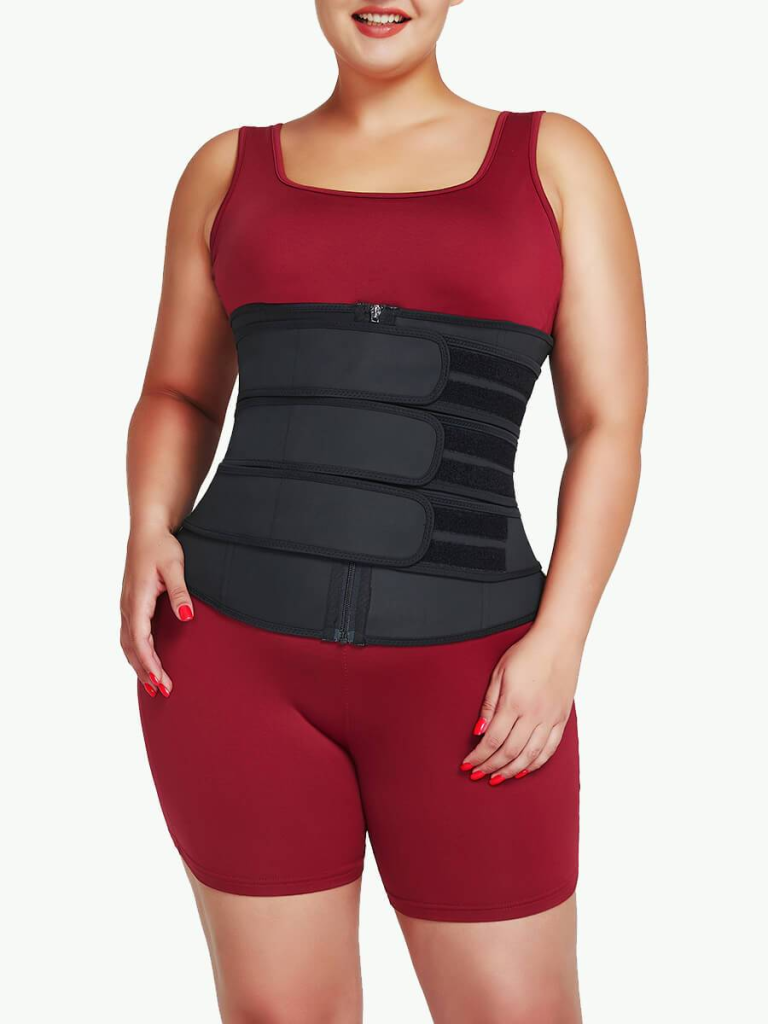 In summary, modeling garments work: – to contain belly and blemishes and wear your favorite dress, one or two sizes less – to support buttocks and hips and feel more beautiful on special occasions – to improve circulation in the thighs and legs – to support the back and improve posture – to start a path of self-care, which combines a balanced diet and a healthy lifestyle!